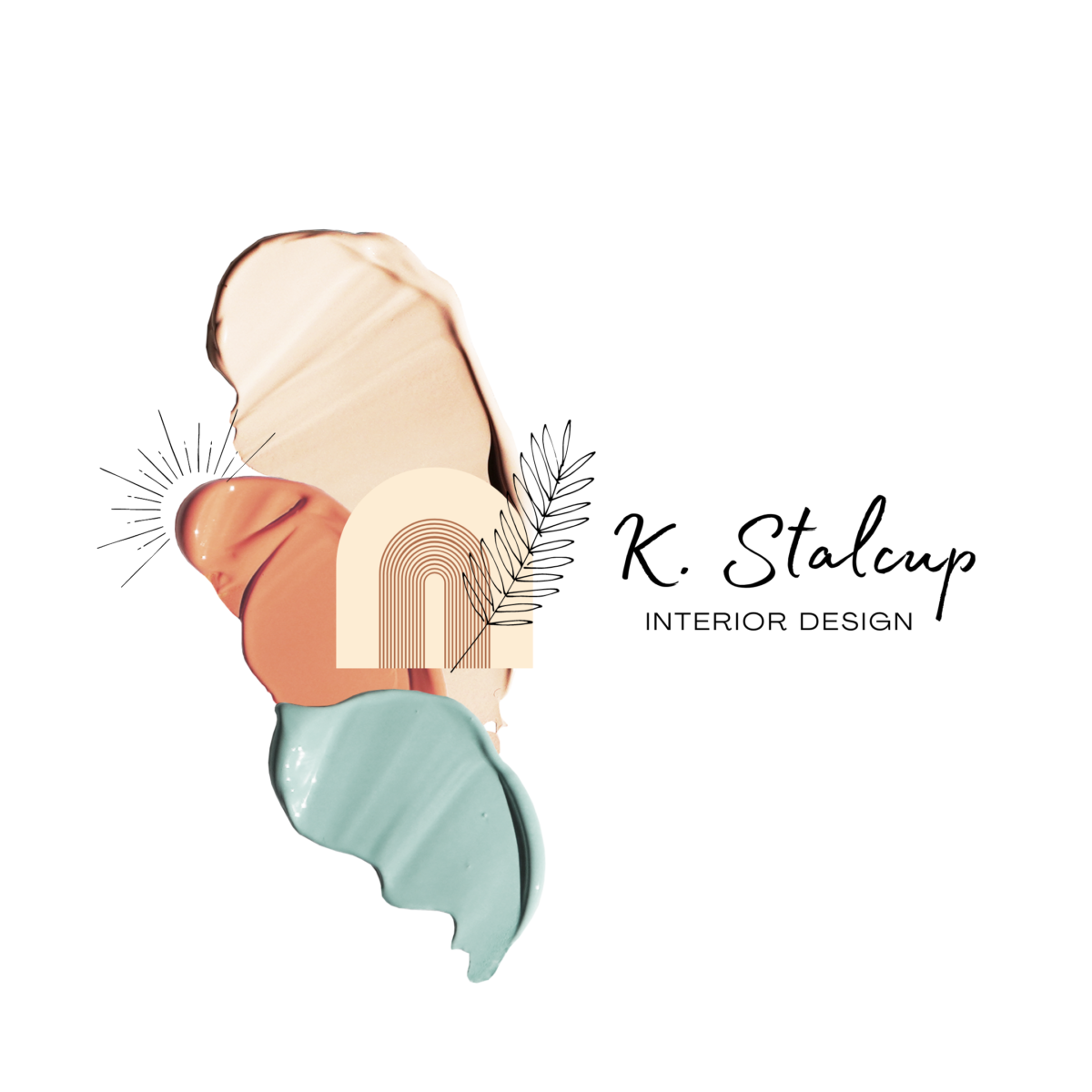 Interior Designer – Squarespace site and Branding
Interior Designer, Katie Stalcup, came to me needing a new website and branding that reflected the work that she does. Her approach is a very natural boho vibe and chose earth tones such as clay, tans and blue as her inspiration. I put together several logos and labored over many fonts. We came together both agreeing on the current design.
I mixed some 3D paint swatch images I had with some natural elements. Choosing the fonts for her name and title was next. We went back and forth on several, but ultimately chose a script font for her name, so it would appear like a signature, and a modern sans-serif font in all uppercase for her title.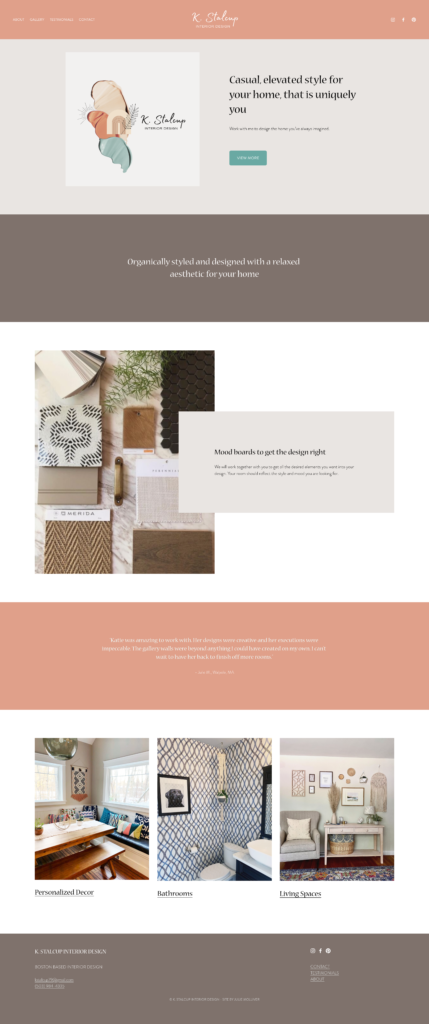 We had several iterations of fonts and designs. Here is just a sampling of designs that I provided.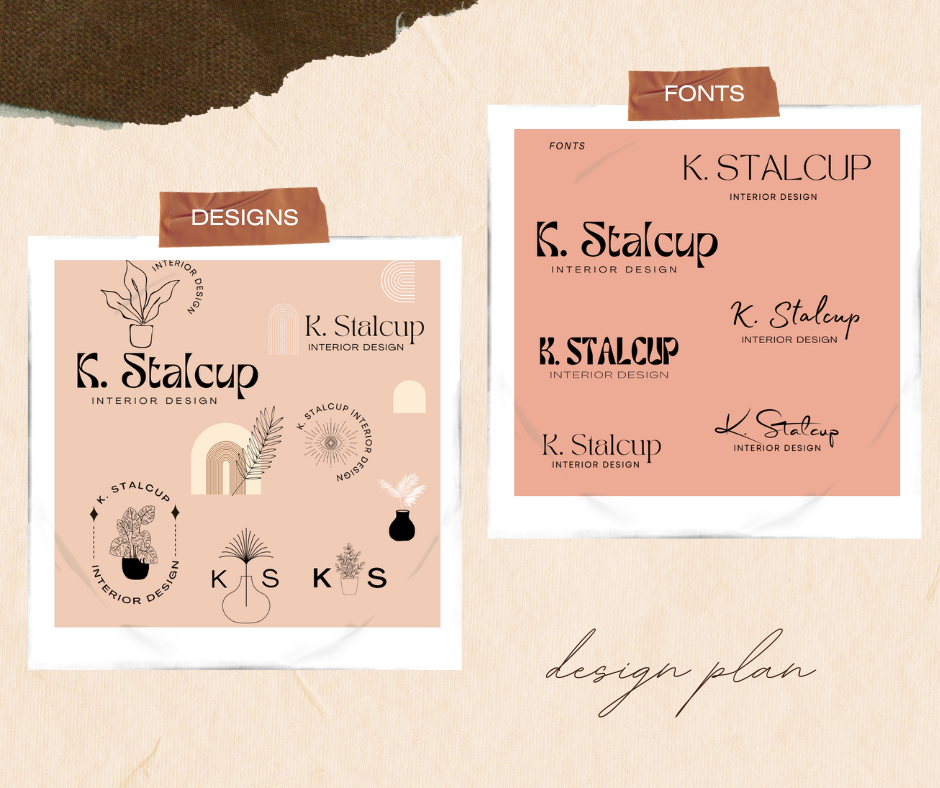 The finished site includes a homepage with a storytelling layout, some client reviews, and the interior design process. Additional pages were added for a full portfolio of projects, a contact page, and more testimonials.
With this beautiful new site in place, I designed some luxury quality business cards.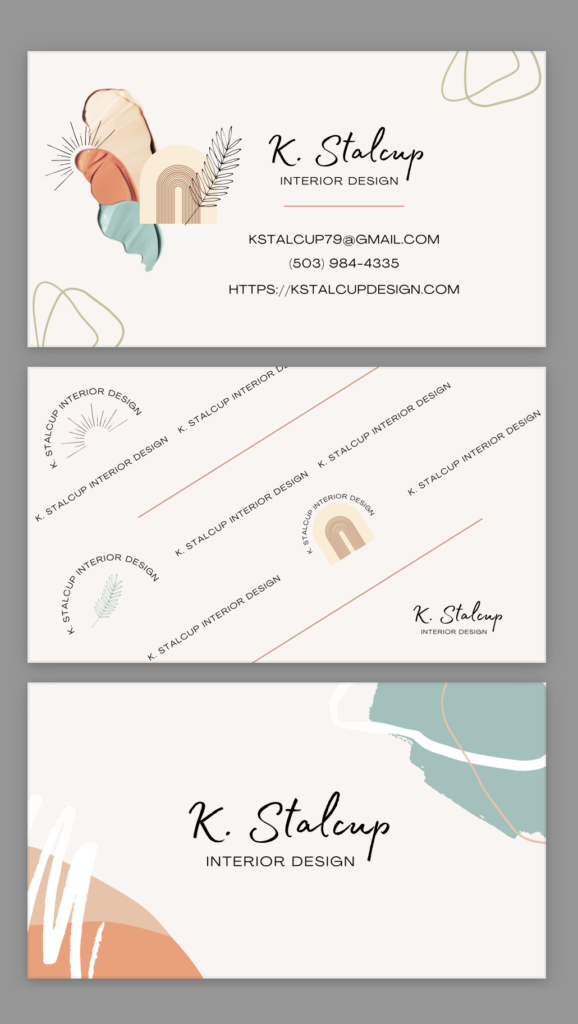 If you are in need of a website, website refresh, or business cards contact me today.