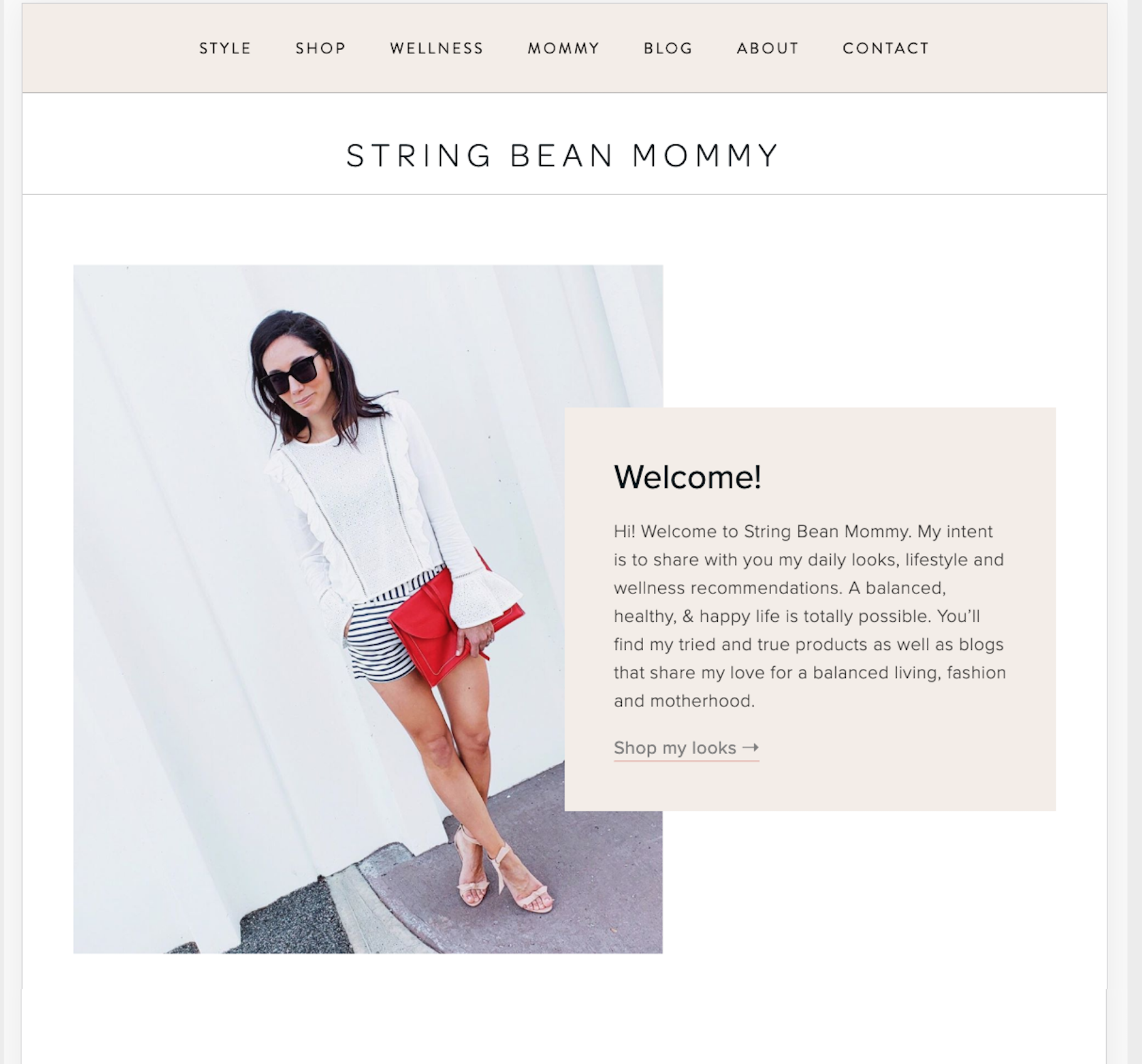 Instagrammer Juliana Sylvia (@stringbeanmommy) reached out to me to build her a website that could be a destination for her LikeToKnow.it lists, as well be a resource to share her perspective of balancing wellness and motherhood.
The beauty and simplicity of Squarespace sites was our best option. I worked on integrating the rewardStyle network into the site, working with the code for Shop My Instagram, boutique product lists and Shop the Post. Styling this 3rd party code to look seamless in the site was the main goal We achieved a minimal look with strong white and black neutrals, for a clean editorial look.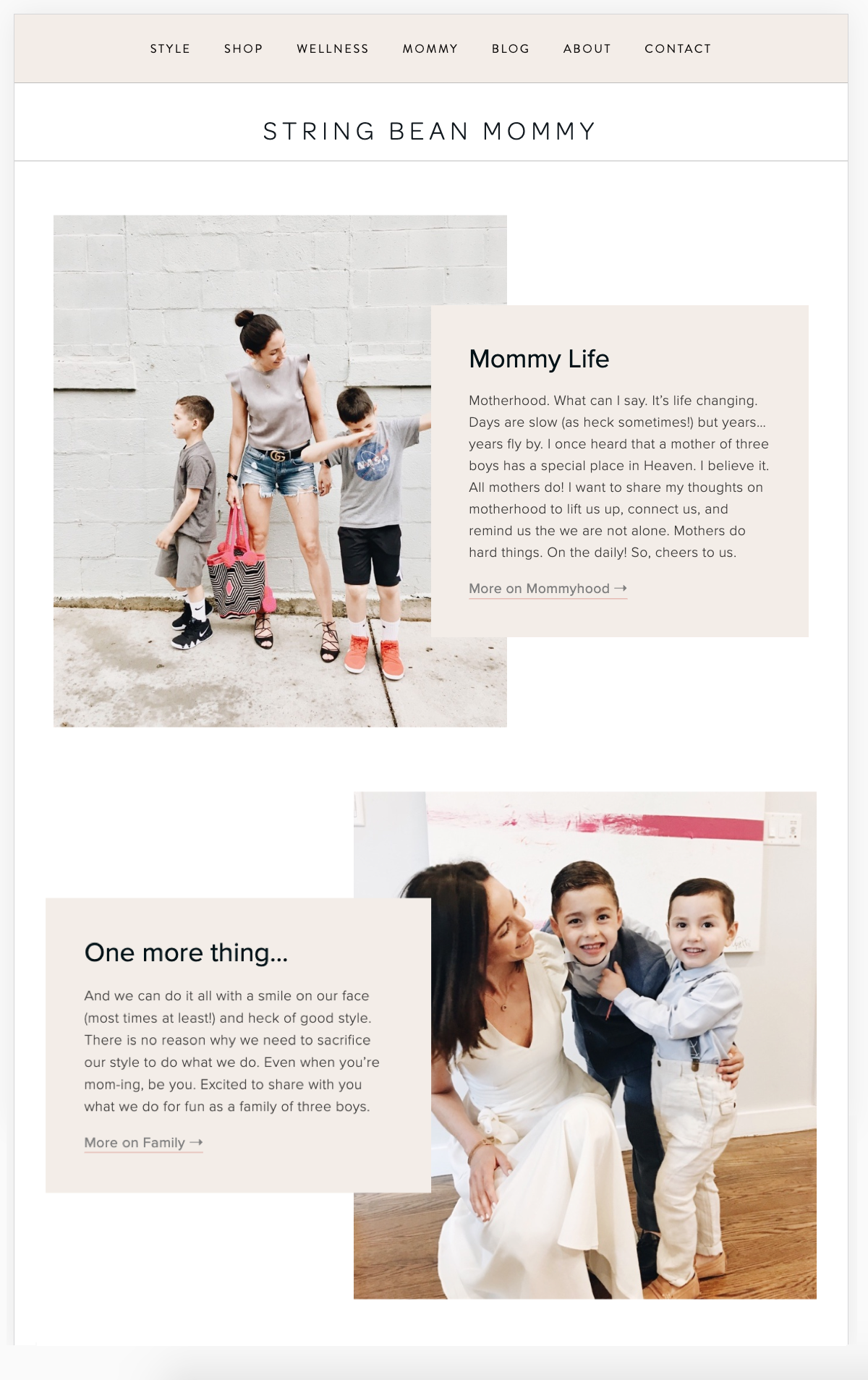 The custom footer was done, with an Instagram integration.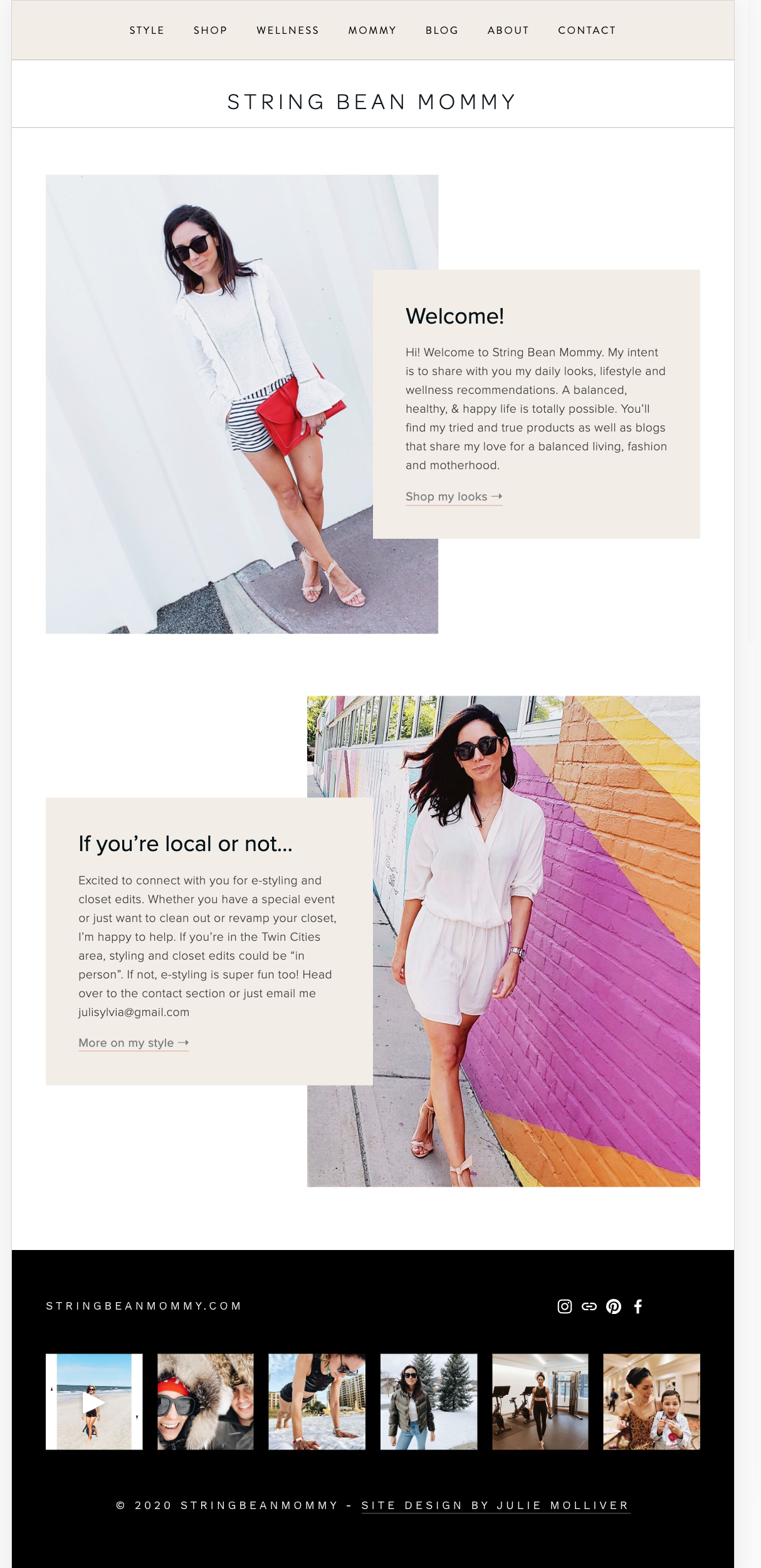 rewardStyle integration, showing a Shop My Instagram page.

Also, Amazon and rewardStyle integrations were built into this Wellness page, with all of Juliana's health recommendations.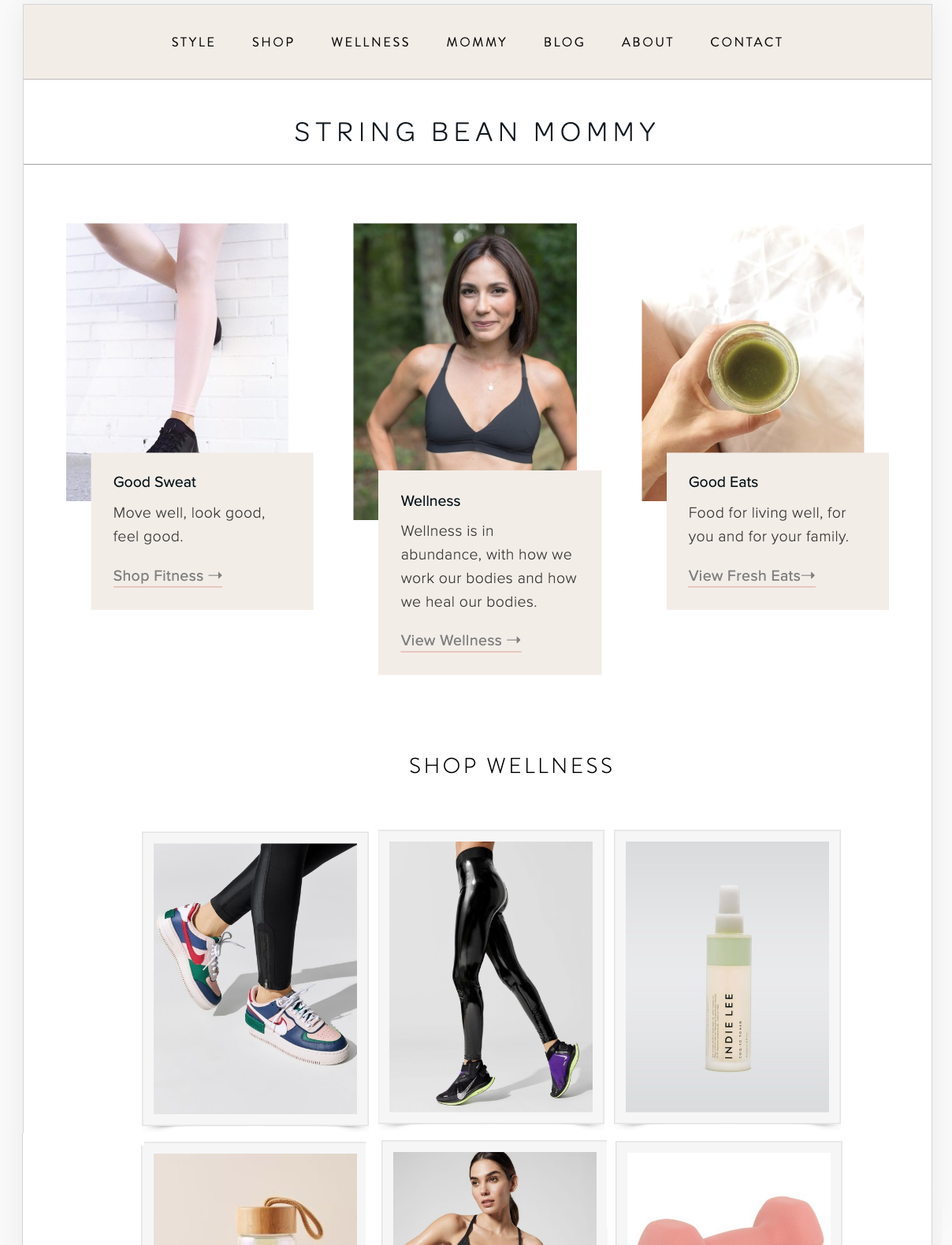 If you are looking for a website or website refresh to showcase all of your product recommendations, send me a message today. Let's work together!