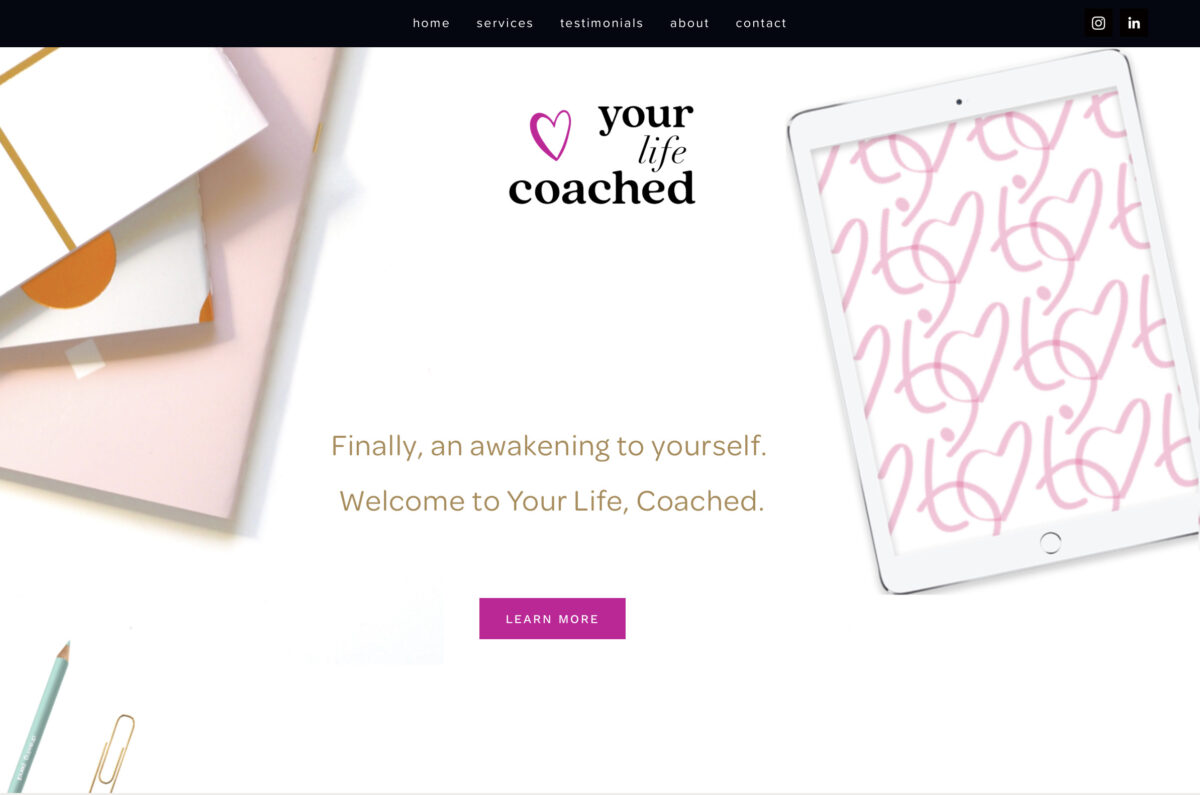 Tanya is a life coach in New York City and wanted an updated look to her website. She had been using a logo she made with her own handwriting that was pink and black. Tanya wanted to use that as inspiration for her new site, but with a more polished and professional look. I used an element from that logo and made a repeatable pattern, you see in the iPad image on the homepage. This was such a great project doing the branding and custom website design. Squarespace is a successful platform for building a custom site and making it easy for clients to maintain.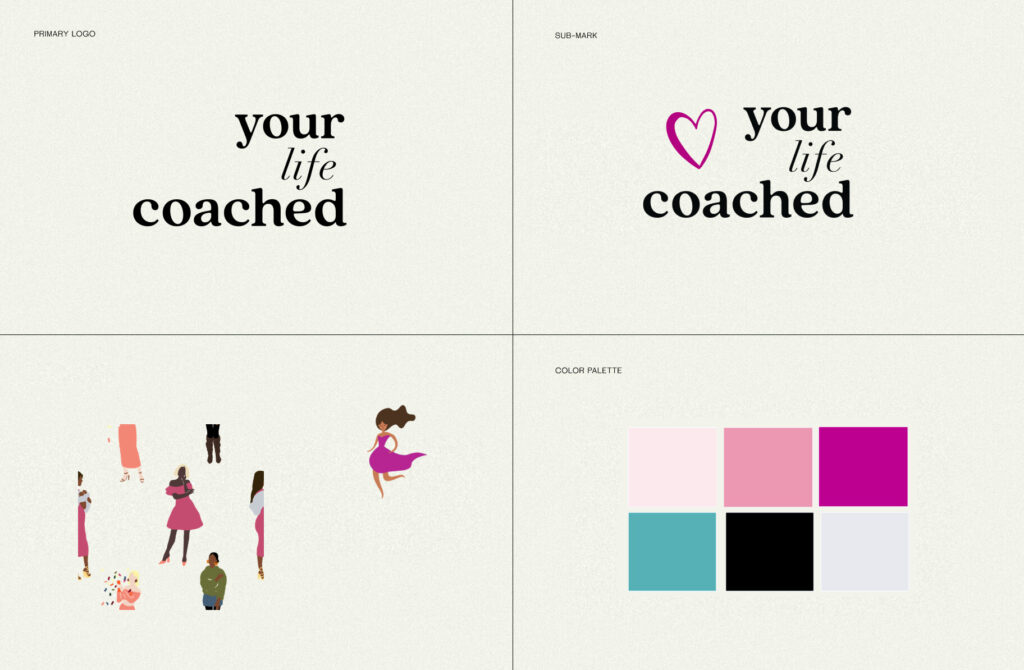 We had many iterations on the logo but ultimately ended up here with an accent of a pink heart. Learn more about the Logo Design process, the designs that were proposed, and how we ultimately locked in this one.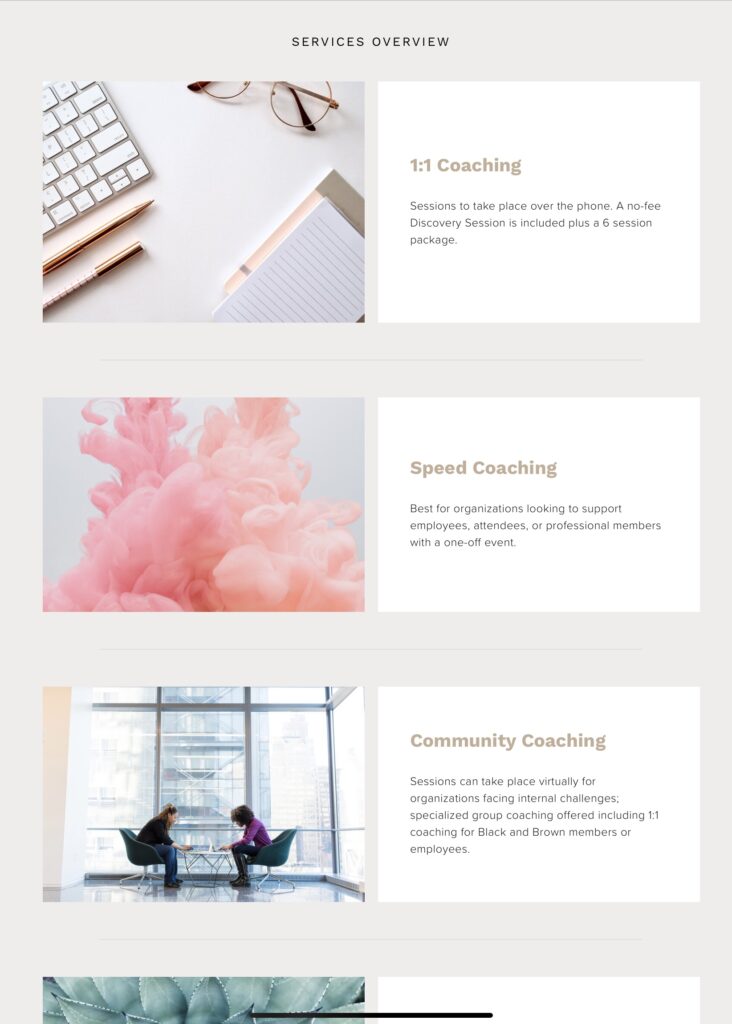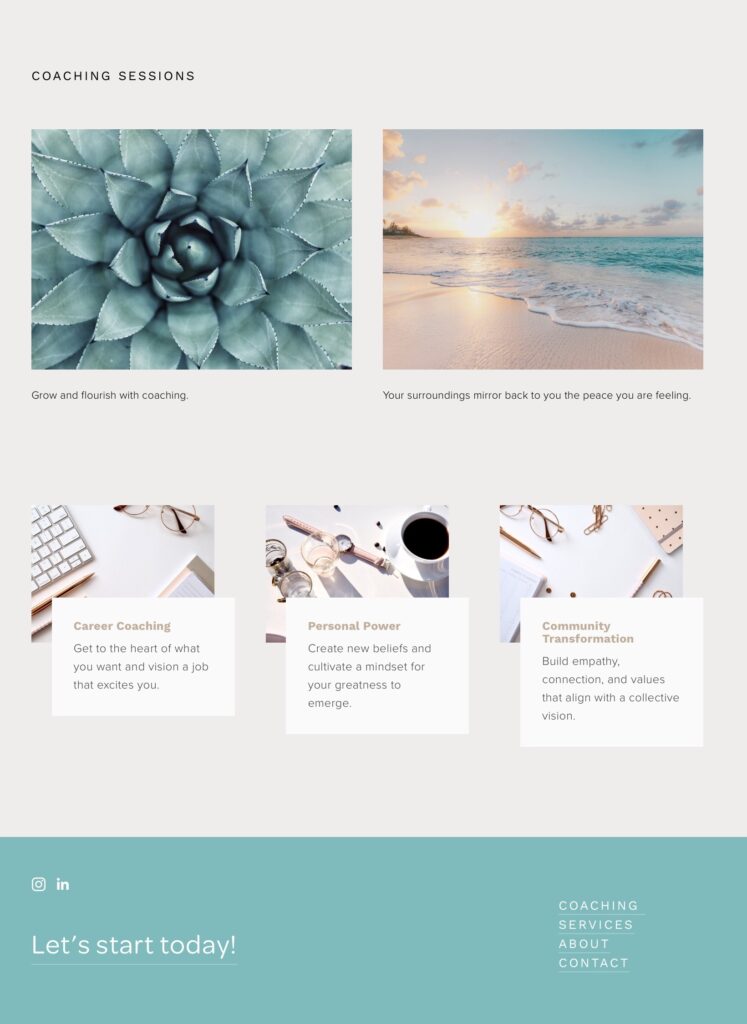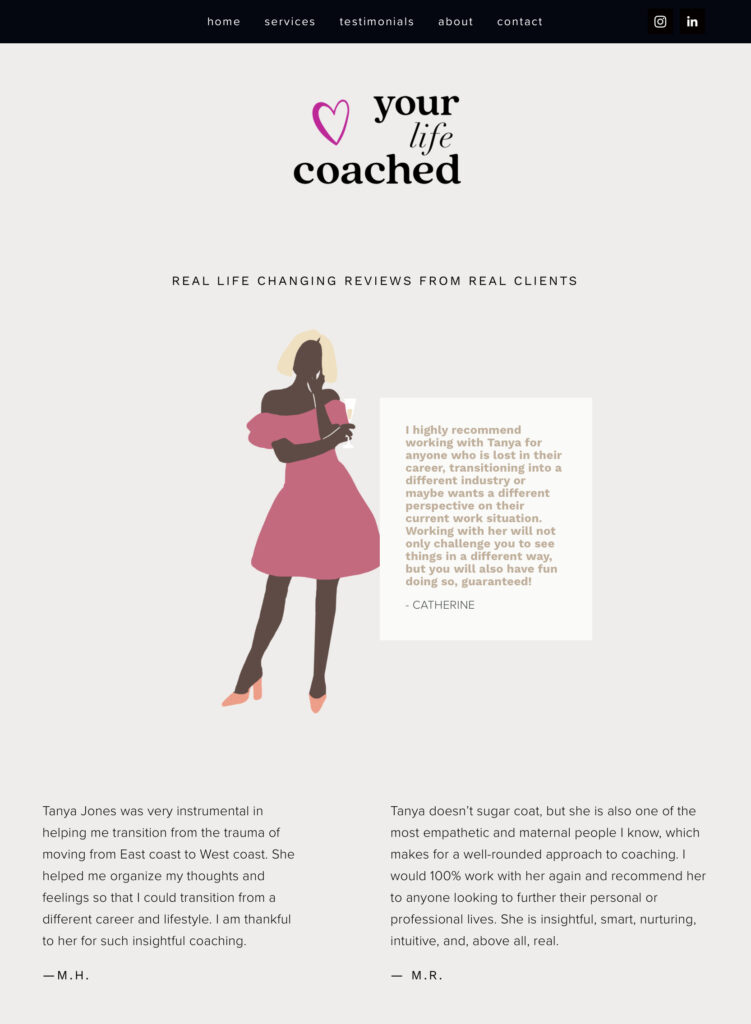 The testimonials site was a design I came up with inspired by these graphics. I alternated the highlighted large review with two text only reviews and the user can scroll and read several reviews, while getting a feel for the services offered from branding coordinated images.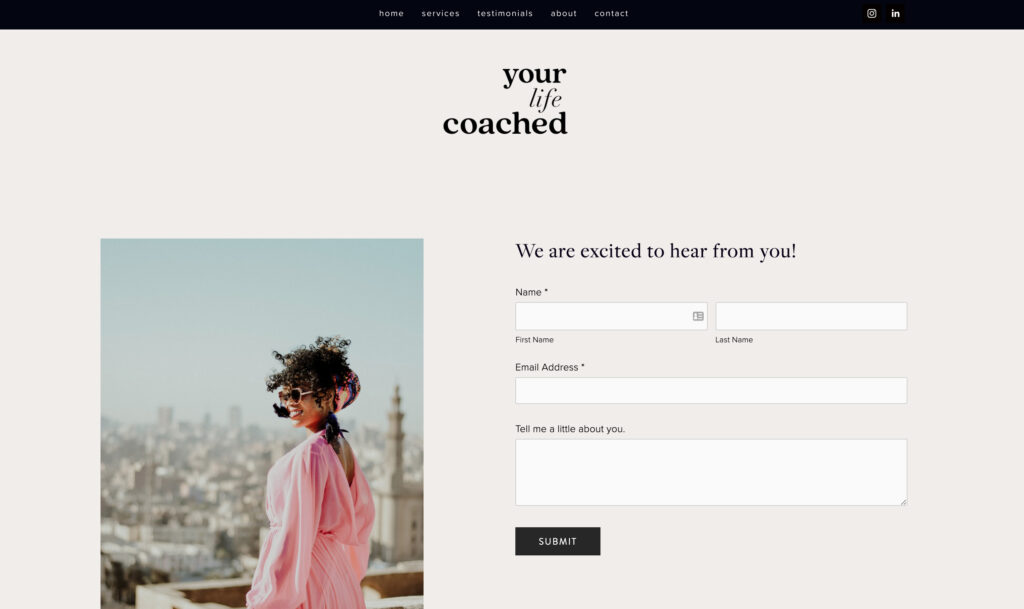 A full website design and branding package is within your reach. I offer several packages that can fit your budget. Contact today to build the site you've always wanted!