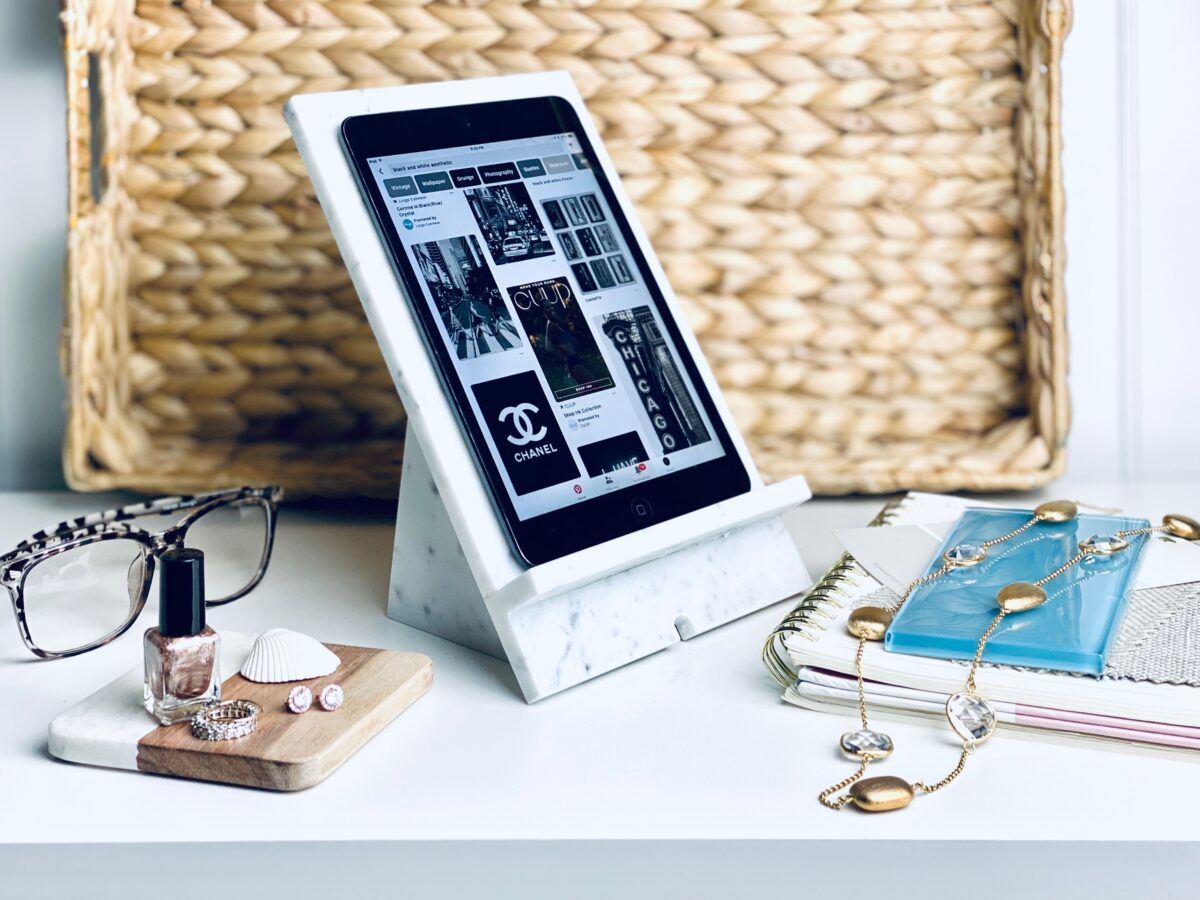 Styled Photography Shoot
Luka Marble Designs was looking for lifestyle photos of their marble iPad stands. My kitchen is set up to be the perfect backdrop for natural light photography. I styled some photos in the kitchen, as well as some desk and office lifestyle photos. I am so thrilled at how they came out. Luka Marble Designs are using them in their Etsy Shop.
My studio and home are set up for lifestyle photography. Our space includes an updated kitchen with white cabinets, white subway tile, stone countertops, marble backsplash, navy island, as well as updated office and flatlay photography available.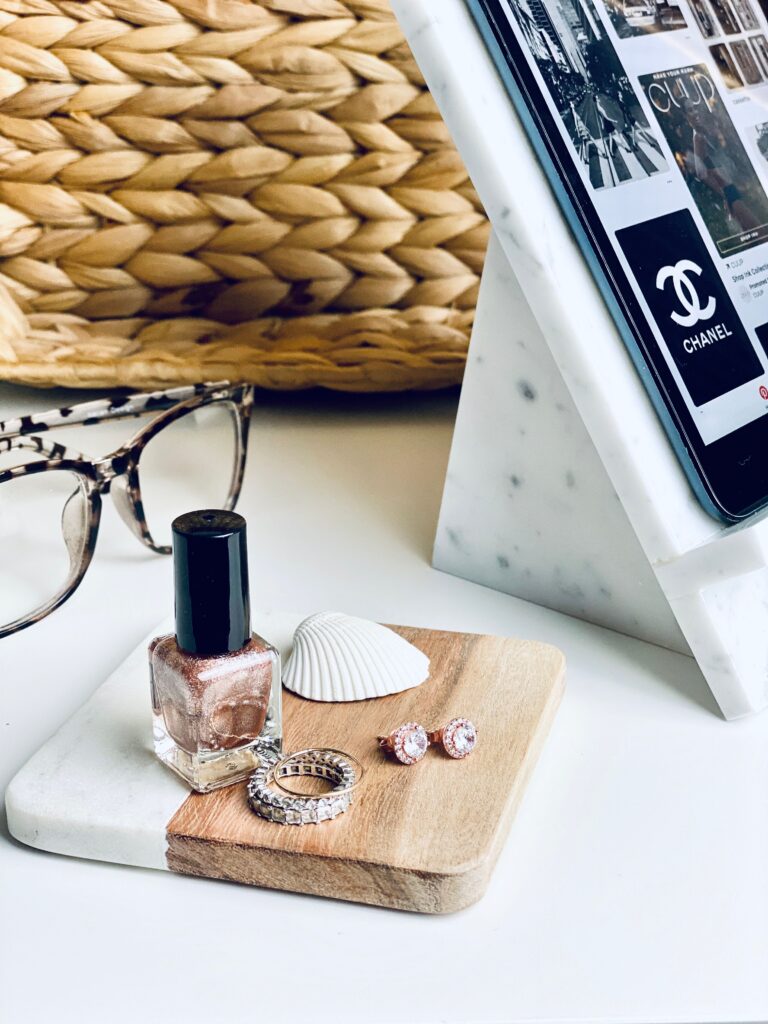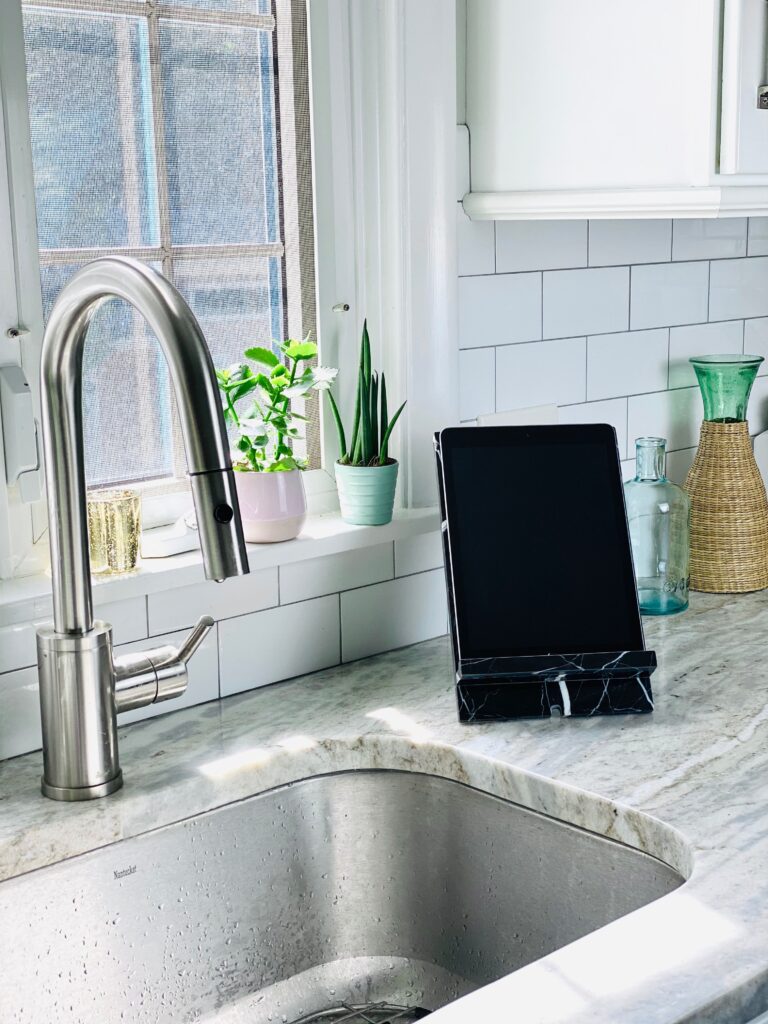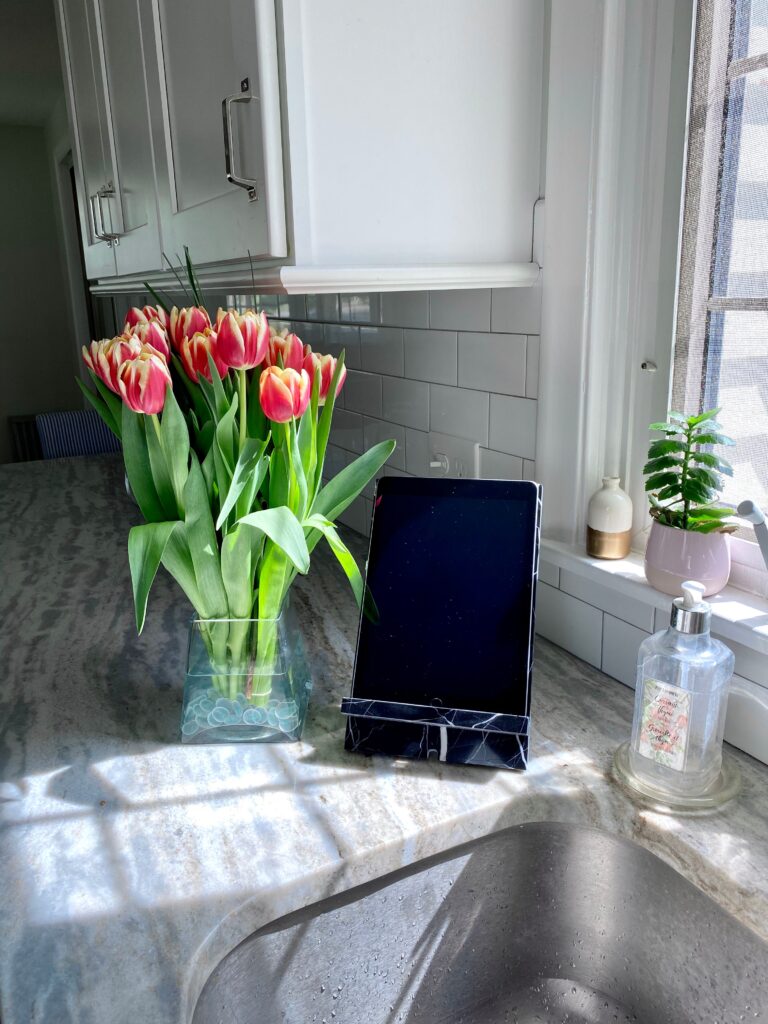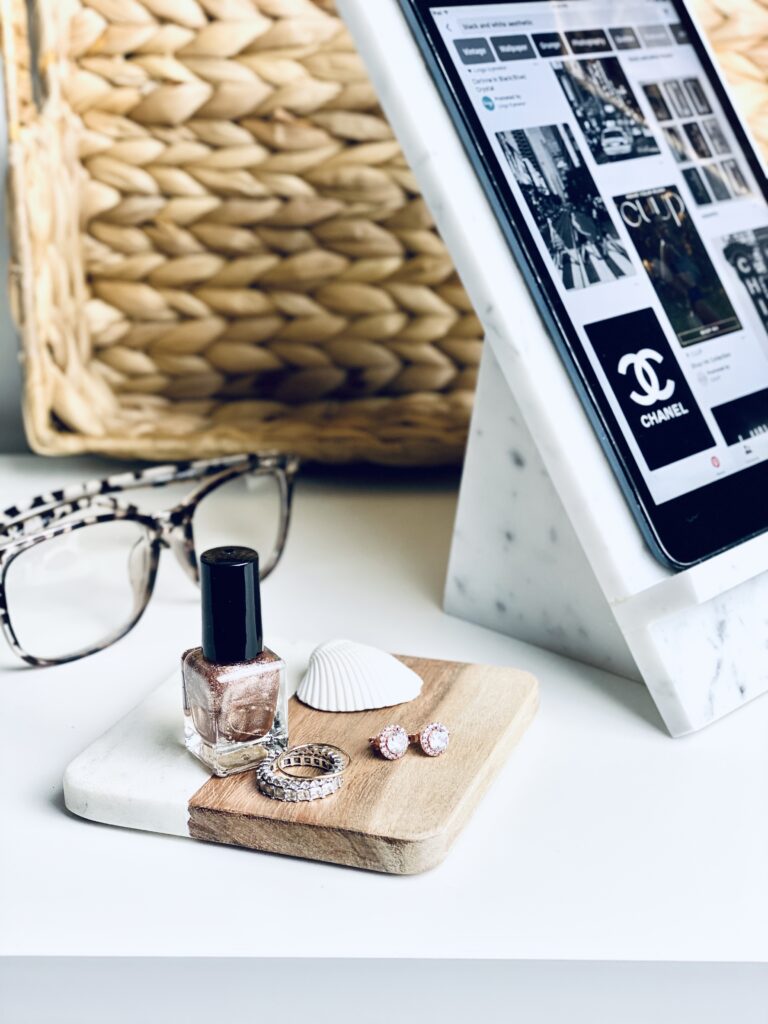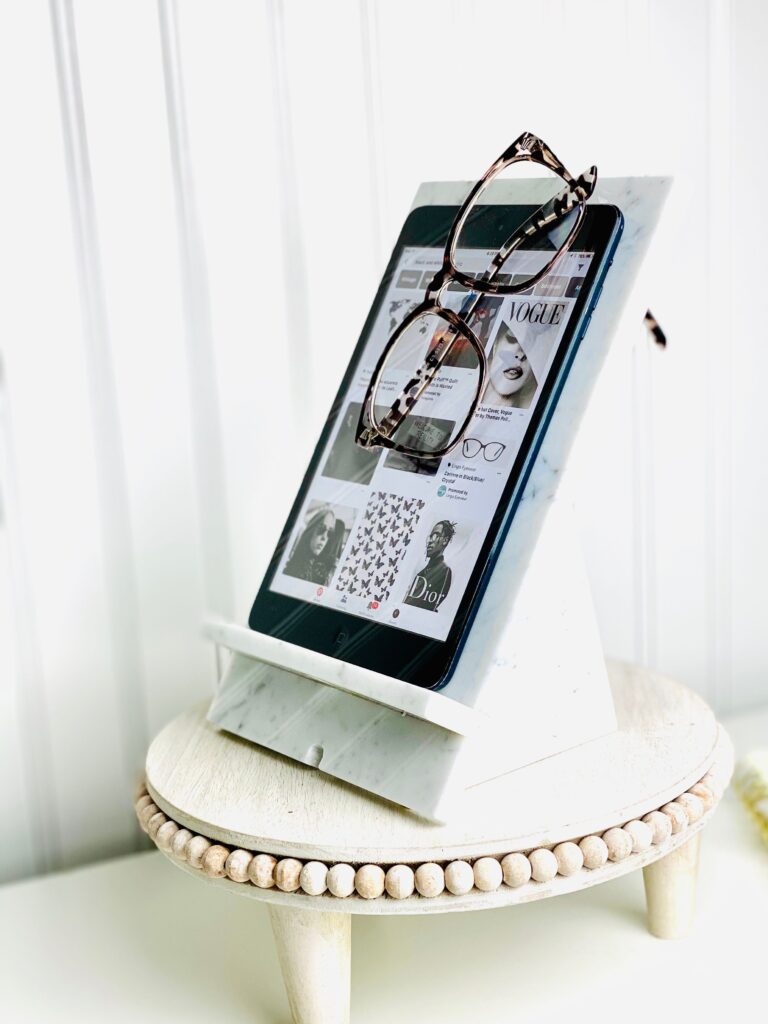 Contact me today for lifestyle photos of your products. I have a fully stocked studio with accessories, technology (iPhones, iPads, Air Pods, etc), jewelry, swatches, and tools for a wide range of styled photography to highlight your products.