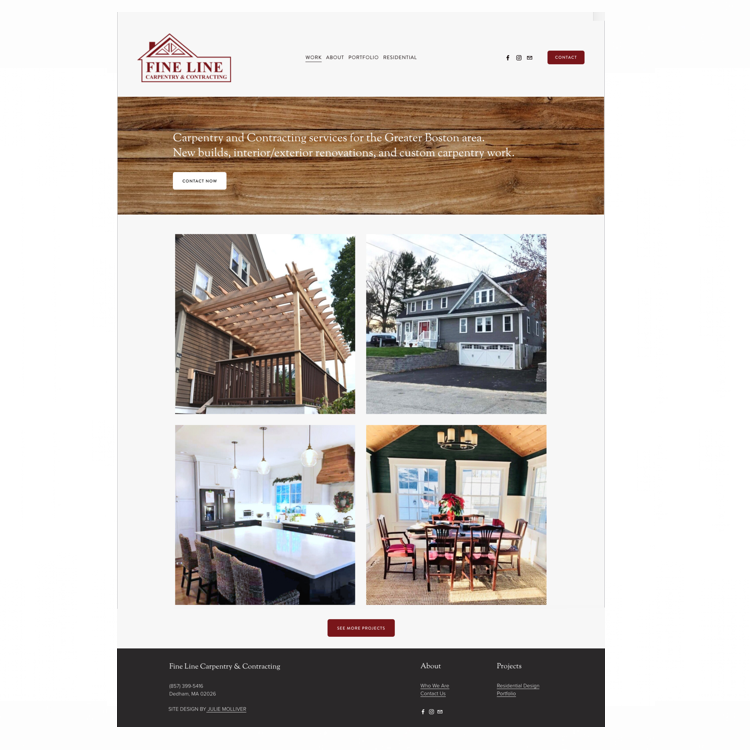 Squarespace Website Launch
We launched a brand new site for Fine Line Carpentry & Contracting. They are a company that has a strong brand identity. The triangle roofline has historic significance to them, and also the color theme being the town colors of these lifelong residents.
I was contacted to recreate the triangle window form in a clean and crisp new graphic. Creating this in Illustrator, and then using that graphic to create a new site. With some fantastic photos of their work, glowing testimonials and a direct contact form, the site was created. Being in the Squarespace Circle, I have access to several features in the Squarespace platform and the experience of creating several sites in Squarespace.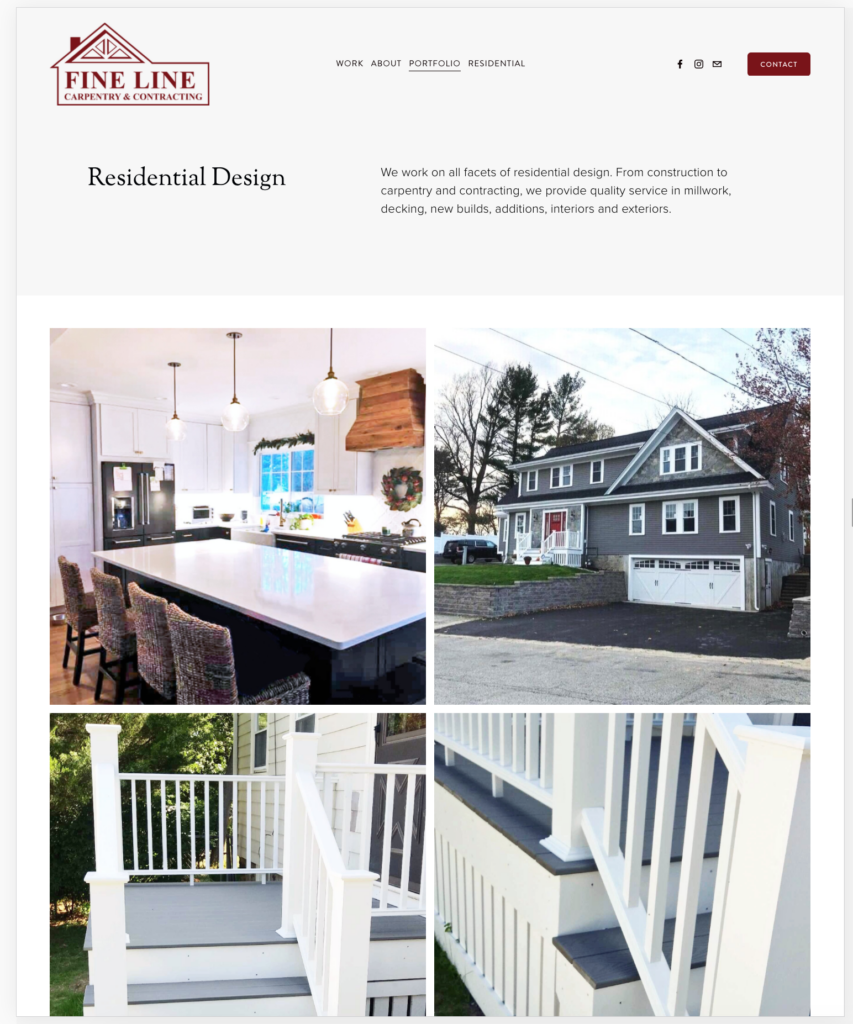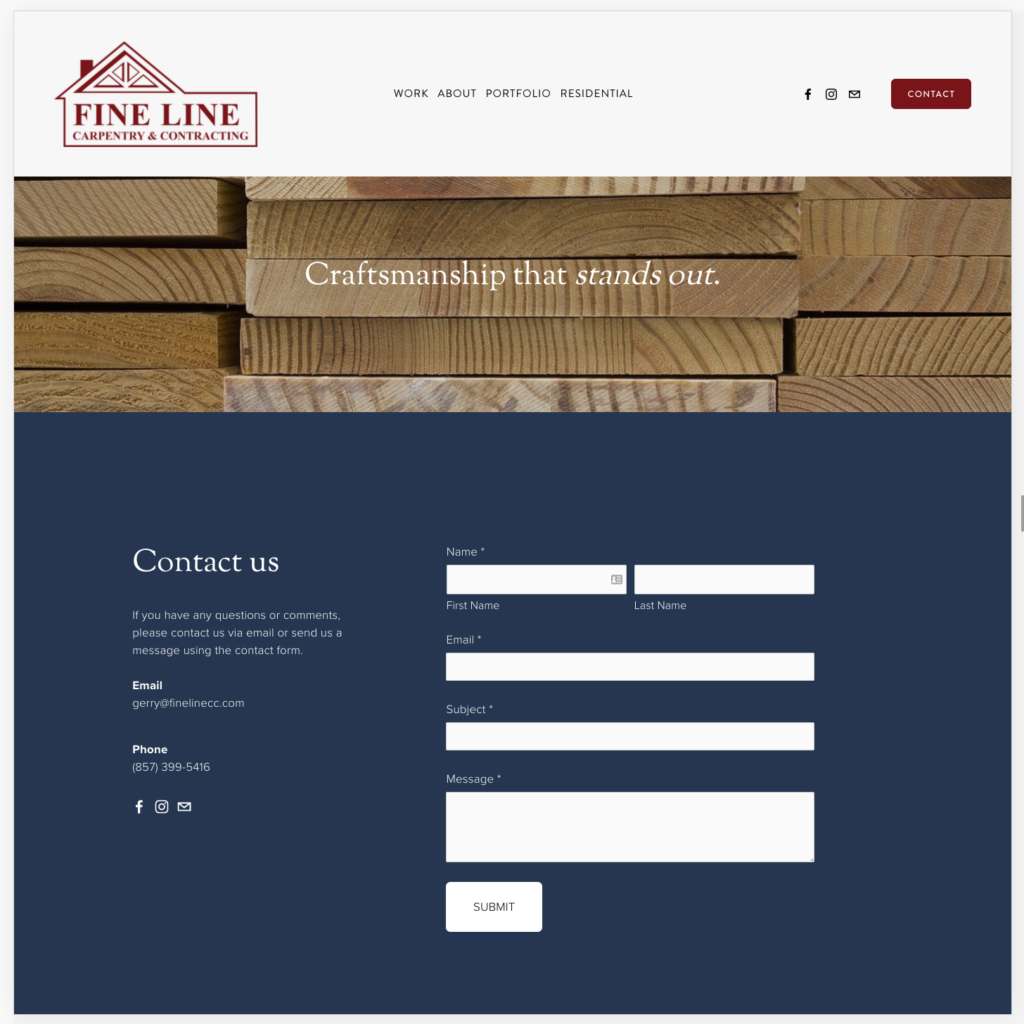 Fine Line also needed business cards. I proposed two designs and we landed on this one. I particularly liked the back side of the business card, with the enlarged roofline graphic and lots of whitespace, which can be used to write notes or info to anyone they are passing the business cards off to.